*****PLEASE READ PRIOR TO BOOKING*****
PRICES FOR RIFLE BOOKINGS HAVE INCREASED DUE TO ALL MATERIAL AND LABOUR COSTS BEING INCREASED. PRICES WILL BE HONOURED FROM WHEN YOUR BOOKING WAS PLACED.
PLEASE NOTE THAT AT THIS TIME YOU MUST HAVE A VAILD FIREARMS LICENSE AND YOUR OWN EQUIPMENT. DUE TO COVID 19 WE ARE NOT OFFERING UNLICENSED SHOOTING PACKAGES
NEW RANGE POLICIES
Dear Range Members and Customers,
Now that the provincial restrictions have been lifted, we are back to almost full operations. Range capacity has been increased and access to indoor washrooms has been restored. Entrance to the pro shop is available with limited capacity due to the small space. Appointments are still required to maintain capacity limits and strongly encouraged to guarantee a spot on the range.
WHAT DOES THIS MEAN?
THE RANGE WILL BE OPEN FOR OUR USUAL HOURS OF OPERATION
APPOINTMENTS ARE STILL ABSOLUTLY MANDATORY
ACCESS TO THE SHOP FOR PURCHASES AND RENEWALS IS NOW AVAILABLE AGAIN
WE ARE LIMITING THE SHOP TO 3 PEOPLE!!! WE ARE A SMALL SHOP AND TO KEEP EVERYONE SAFE, WE ENCOURAGE 2 METER SOCIAL DISTANCING. PLEASE BE RESPECTFUL TO OTHER CUSTOMERS WAITING TO GET INSIDE TO PAY. PLEASE KEEP BROWSING TO A MINUMUM
WE ENCOURAGE PHONE OR EMAIL ORDERS PROIR TO APPOINTMENT TIME WITH WHAT YOU'RE GOING TO NEED (613-836-3871, will@stittsvilleshootingranges.com, jess@stittsvilleshootingranges.com)
DUE TO THE VOLUME OF TRAFFIC THROUGH THE STORE, IF YOU ARE LOOKING TO PURCHASE A NEW FIREARM, PLEASE CALL THE SHOP OR EMAIL will@stittsvilleshootingranges.com TO SET UP A TIME TO COME IN. THAT WAY WE CAN SPEND MORE TIME HELPING YOU MAKE THE RIGHT PURCHASE
We would like to thank you again for your continuous support and remind you that while these changes are going to be tough and frustrating, we will still get to take advantage of the facility and the outdoors. Please be patient with us and expect very busy phonelines over the next couple weeks.
Thank you
Stittsville Shooting Ranges Management and Staff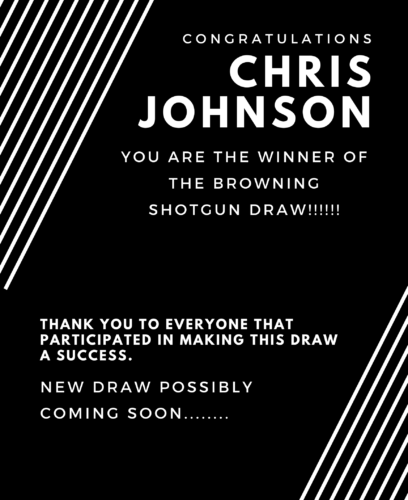 | | | |
| --- | --- | --- |
| | Range hours | Pro Shop Hours |
| Monday | CLOSED | CLOSED |
| Tuesday | CLOSED | CLOSED |
| Wednesday | 12 pm – 7 pm (Members Only) | 12 pm – 7 pm |
| Thursday | 12 pm – 5 pm (Members Only) | 12 pm – 5 pm |
| Friday | 12 pm – 5 pm (Members Only) | 12 pm – 5 pm |
| Saturday | 9 am – 5 pm | 9 am – 5 pm |
| Sunday | 9 am – 5 pm | 9 am – 5 pm |